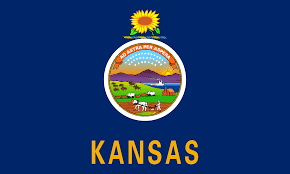 Left in the foreground: the school
Photo N. Junod - 2010
---
Around 1850, some members of the Bonjour family from Lignières, NE, emigrated to the United States. They settled in the county of Nemaha, founded a community and, when the time was ready to open a post office, named Neuchâtel, in memory of their homeland.
The information on this family came mainly from documents found in the State Archives of Neuchâtel, as well as living descendants of this branch in the United States.
In 1878, the township of Neuchâtel had 392 inhabitants, down to 117 in the 2000 census!
Who lives where in Neuchatel, KS : see this map (2006).
As of 1876, a member of our family, Paul Aimé Junod (1846-1918) joined this community His departure was delayed by the sudden death of his first wife, Hortense Victoire Samson.
First Emigrated in 1876, he came back to Switzerland, married Sophie Bertha Bonjour (1850-1930) and together came to settle in Neuchatel, KS in 1877 with his three sons, from Paul Aimé's first marriage.
On this second voyage, he was accompanied by cousins Alexandre Junod (1843-1923), Alfred, Aimé and Zélim Bonjour.
Aimé (Paul-Aimé's father) had 4 daughters of a first marriage. One of them, Louise Aimée (1822-1877) married Ferdinand Auguste Bonjour (1823-1863) and one of their children was Zélim Auguste (1848-1913) who also settled in Neuchatel, KS.
Paul Aimé first lived a year in the house that was to become the one of Charles Bonjour, before buying the one that would later be the house of Zélim Bonjour.
---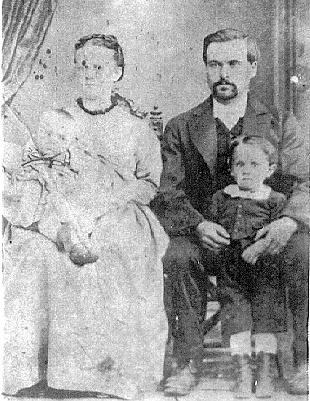 Paul Aimé Junod & Hortense Victoria Sampson and their eldest sons Henri Louis and Maurice Alcide
---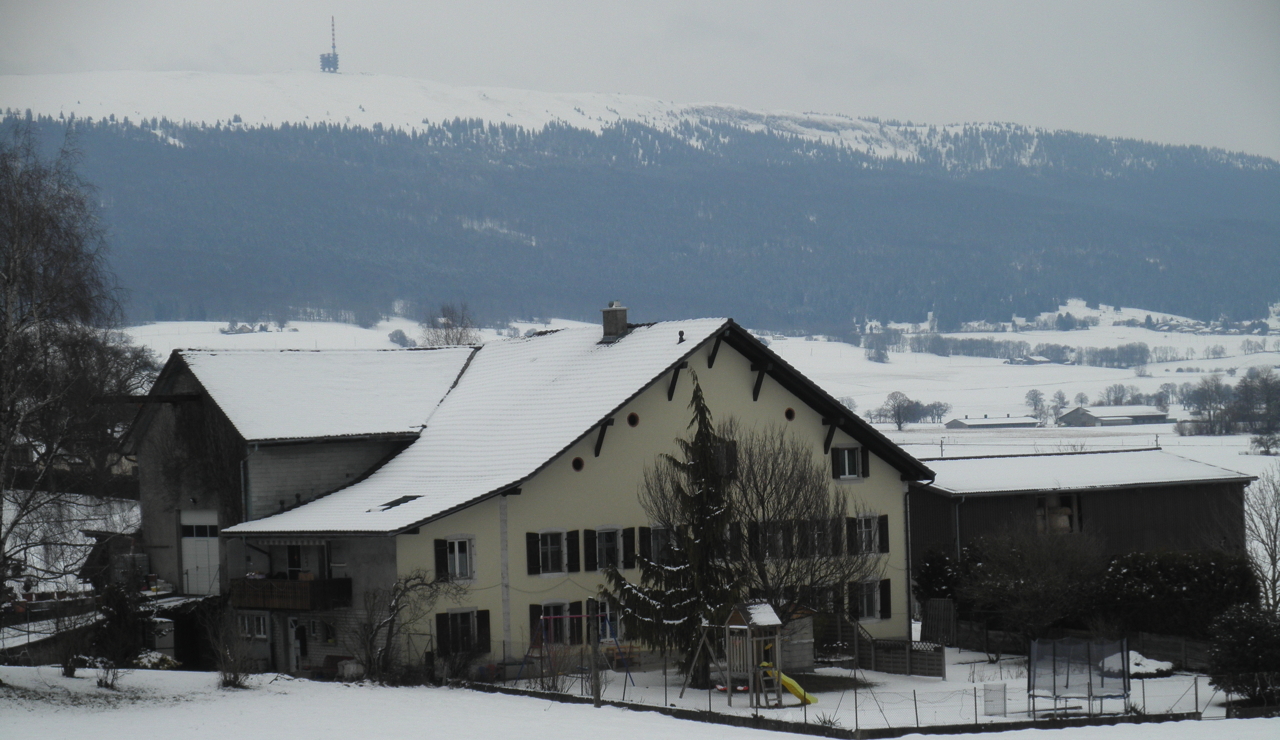 Old family farmhouse in Lignières, called "Les Broües" and purchased by Jean-Pierre Junod (1694-1743), the great-great-grandfather of Paul Aimé Junod Sr. (1846-1918) on the 12 February 1724, for 150 écus.
(Photo N. Junod - 2013)
---
Initial events in Neuchatel, KS
First settlements in Neuchatel, KS : spring of 1857, Frederic Henry Bonjour, Louis Alfred Bonjour and D. S. Veale

First birth : Charles Ami Bonjour, September 20, 1857

First school house : a log house, built by the settlers, date not given, between 1857 and 1866

First marriage : 1863, Charles Auguste Bonjour and Louise Zürcher

First post office : Neuchatel, 8th August 1864, Alfred Bonjour, postmaster (closed 15 May 1901)

First business : General store, 1867, A. Bonjour & Co.

First church : 1871, Presbyterian

Neuchatel population in 1878 : 392

Neuchatel population in 2000 : 117 (density 1/km2)
Visiting our distant cousins... Thank You !
I visited Neuchatel & Onaga in 1995, 1997, 2003 and in July, 2010.
The March 2003 trip gave me the opportunity to spend a day and a half in Des Moines, Iowa, where a branch of the Neuchatel Kansas Junod family settled back in 1947. Great time visiting with wonderful people: warmest thanks to Michelle, Stan, Steven, Sharon, Suzy and families for the hospitality and the nice moments together.
A special word of appreciation for their hospitality also to Arthur "Buck" and Peggy Jeanneret-Junod of Onaga in 1995 and 1997, Francis and Doris Dultmeier-Kuehl of Onaga, KS in 2003, Kirk Junod of Neuchatel, KS in 2010 and last but not least Jim and Maxine Junod-Brand and their daughter Paula in Kearney, KS in 1997, 2003 and 2010 (I'll remember for ever the direct view from my room on the cemetery where Jessie James is buried)
Thanks also to Merle & Lawrence Bonjour (the "Bonjour boys"), Wilbur & Norma Graf-Jeanneret, Joan Kuehl-Kolterman, Walter "Buba" Junod of Soldier, KS and his tasty beef burgers, Bob Mars of Neuchatel, KS, Joe Harder of The Onaga Herald, the Hallier family : time went all too fast....
During the 2010 visit, I took the opportunity to drop-by Leeton, MO, home of descendants of the Descombes and Gauchat families from Lignières who settled in the area around 1820, respectively 1870. Leeton is approximately 4 hours drive South-East of Neuchatel, KS.
Many thanks to Bob Wyatt for his hospitality, Junior Gauchat, Larry Descombes and their families for their warm welcome.
---
9th November 2014 - the documentary film on Neuchatel (KS) is presented to the public
---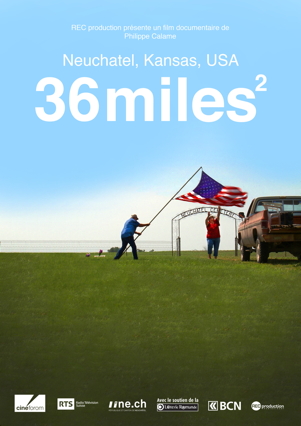 ---
There was once a town in Kansas named ... Neuchatel !
Of the origin of Neuchâtel its earliest inhabitants, there remains only names: the "Bonjour", the "Junod", the "Jeanneret" ...
Considered a ghost town, Neuchatel (Kansas) knows today hardly any community life, other than in the cemetery ...
A fascinating documentary, at once tender and offbeat, on "very distant cousins".
A documentary film by REC Production, with first preview on Sunday, November 9, 2014 at 10.30 AM, Cinema Scala in La Chaux-de-Fonds and at 3 PM, Cinema Bio in Neuchâtel.
Read here (in French) the full page article on page 3 (!) by Mrs C. Favre, published December 12th, 2014 in the local main newspapers L'Express and L'Impartial for the launch of the film.
The film was screened in several Swiss-French cinemas as well as on the Swiss TV (TSR) on December 11, 2016. A public screening was held on January 25, 2018 in Onaga, KS and broadcasted on the worldwide TV5 channel at the end of the summer 2018.
Here a short 1'39" trailer of the film !