Foreword
The surname JUNOD finds its origin (XIVth century) in a few villages in the Cantons (States) of Neuchâtel and Vaud, with no links established to-date.

A 14th century document mentions "Junod" as a first name (Marin-Epagnier, Neuchâtel State).
This page outlines the different origins the Junod carry in the State of Neuchâtel.
Ethymology
Germain Hausmann, genealogist proposes the following etymology:
Junod is a first name which comes from Jeannod, little Jean. In a text (in French) from Matile, there is first the mention of a Johannier which is called some lines further Juxnier (Matile, Georges Auguste, Monuments of the History of Neuchâtel, Neuchâtel 1844, T.I, p. 178 and 181, act n° 210 dating about 1280). Junier thus seems to be a local dialect form of Jeannier (via Juxnier). If one proceeds in the same way with Johannod, that would result in Junod.
The "Armorial valaisan, Zürich, 1846" confirms the above, stating :
"GENOUD, Genod, Genoz, Genau, Genaud, Ginoud, Ginod, Ginot, Ginodus, Ginodi, Junod, Jenod, from the ancient first name Jennod, derived from Johannodus [Jeannod], short for Jean ...."
---

Coat of arms of Auvernier & Junod*
*(Armorial Tripet & Colin - 1707, Variation : silver instead of gold)
Roots of different branches : Junod, Junod-dit-Banderet, Junod-dit-Chauvillier and Junod-dit-Lauxerrois.
For the last two surnames, it seems that one of them does not find its roots in the surname Junod.
---
---
A little under 1300 people have been transcribed, first from the oldest known: Jaquet Droge alias Junod - towards the end of the 15th century until the middle of the 17th century, then from the end of the 18th until 2000.
I am in touch with the descendants of one branch which emigrated to the USA: Jean Louis & his wife Cécile Jutzeler and had the pleasure to welcome Louis (+), Forrest, Tom & his parents during their visit to Auvernier
Select this link for a few aerial views of the village and its castle.
Site of the commune of Milvignes (of which Auvernier is part).
Château d'Auvernier (wines)
Domaine de Montmollin (wines)
---

Coat of arms of Boudevilliers

Extinct since the 16th century. Received "bourgeois of Neuchâtel" from 1504 onwards.
 
According to the research of Jean-Pierre Plancherel (Chézard-St-Martin) the surname of Junod finds its root in a youngest son of Girard Plancherel: Jean Plancherel, born around 1375, nicknamed "Petit Johannod" (Petit Johannod Plancherel), later just "Pety Junod".

The family surname of Junod is mentioned as such in 1429.

Pety Junod married around 1400 Perrissonne Mugre, daughter of Reymond.
---

Coat of arms of Cornaux
This extinct branch of Junod that originated from the village of Boudevilliers, before the 15th century.
---
---
Close to 100 individuals were transcribed since Jehan Junod, the oldest one known who came from Boudevilliers and gave a branch later known as Junod-dit-Jeanneret, extinguished since the 19th century - and the branch of Junod d'Estochet whose ancestor Perroud Estochet recognizes properties in Cornaux in 1375.
---


Coat of arms of Lignières & Junod*
*(Armorial neuchâtelois: notaire I. Huguenin - 1660)
Roots and commune of origin of my branch with over 8'000 direct descendants of Gérard, son of Jehan, grandson of Regnault Junod.
---
---
Gérard settled in Lignières around 1520.
Research enabled us to assess that a brother of Regnault, named Jean (or Jehan) Junod-dit-Sallier, gave the start to the Cellier family that settled in and took the origin of La Neuveville, Dr Clottu research). Ten years later, the latter's son, Jean Junod aka Salier, notary, married Janette Mayor of La Neuveville and became the family root of the CELLIER.
Based on research by Prof. Dr. François E. Cellier, starvation led these families to leave Nods.
As to the CHIFFELLE, a branch of that family also left Nods to settle in Lignières around 1520. DNA analysis concluded formally that the Junod and the Cellier shared the same common ancestor : a CHIFFELLE who lived in Nods around 1400. This ancestor is the root of all current Chiffelle, Tschiffely, Schifley, etc. families.
Dr. Paul de Quervain, archivist in the small town of La Neuveville wrote an article in 1941 and, basing his research on a genealogy work dating from 1608, established that a Hans Tschiffeli arrived in the area from Sursee (LU) during the 14th century with his spouse Kathrina von Roseneck, both ancestors of all Junod, Cellier, Chiffelle, Tschiffely, Schiffley...
This same genealogy indicated that this family came originally from Lucca in Italy during the 13th century. Dr de Quervain speculated that their surname was then Cipelli (sometimes spelled Ciphelli). In subsequent research we could not find any trace of a Cipelli or Ciphelli in the Lucca area. It would be very interesting to be able to convince a Cipelli, Ciphelli desendant take a quick and simple DNA analysis to confirm ...
More on Lignières
Site of the commune of Lignières
Site of the Cellier family

---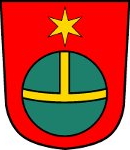 Coat of arms Nods & Junod
---
Extinct in Nods, one branch formed the Junod of Lignières, NE and another one the Junod of Wavre, NE
---

Coat of arms of Savagnier
Mention of Junod as far back as 1492, a branch which seems to be extinct since the 18th century.
Close to 100 individuals were transcribed.
Vuillemet Junod of Grand Savagnier, depedning on the lord of Colombier, May 14, 1439, receives from Jean, lord of Colombier, the right to inhabit that held formerly the named Rossel.
---
---
---

Coat of arms of Travers & Junod*
*(Armorial neuchâtelois: notaire I. Huguenin - 1660)
"Pierre Junod aultrement Jolly", born around 1430, is the known root of this branch. One of his grandsons started the branch of Vaumarcus, NE around 1631.

Close to 1400 individuals transcribed.
---
---
---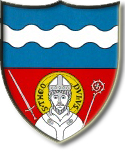 Coat of arms of Wavre
Branch which originates from NODS, neighbor village of Lignières but located in the Canton (State) of Bern.
Simon Pierre Junod, from Nods, naturalized in this country (Wavre). Lives in Vilars for 5 years where he held a cabaret (bar) during 2 years.
Site of the commune of la Tène (of which Wavre is part).
---