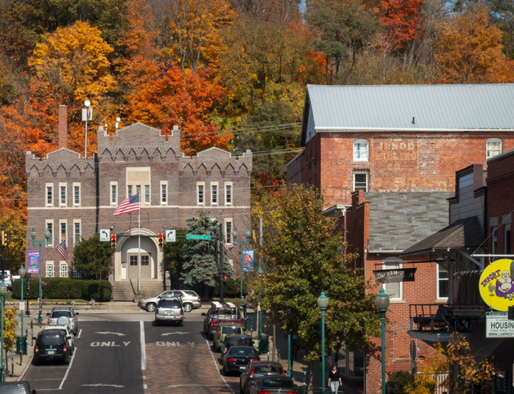 ---
Frédéric Louis Junod, born November 18, 1791 in Lignières, Neuchâtel, Switzerland, was only 16 when his father died. At the request of the parents of the widow (his mother), the Court of Justice of Lignières appointed in the person of Louis Auguste BONJOUR, a tutor-curator in charge of managing the property of the family (AEN Manuel de Justice de Lignières 1798- 1814).
The situation of the JUNOD family was hardly brilliant, since in order to extinguish a debt of at least 600 ecus good (1500 livres tournois) the curator had to sell part of his land (Ibid, 7 July 1807) .
Even this extinction was not complete, since a few years later, in 1815, the Justicier François Louis BONJOUR, new tutor, had to borrow 84 ecus good (210 livres tournois) to complete the payment of a meadow bought by his late father JUNOD. The loan was provided by the BONJOUR & JUNOD family brotherhood, whose savings fund was used to help members in need - later also, occasionally, to finance emigration.
In February 1819, the laws manuals of Lignières tells us that Frédéric Louis was "intending to go abroad" and claimed his share of the paternal inheritance, as well as his sister Sophie, who had married .
Frédéric Louis, emigrated with a group of Bernese in 1819, settling in Athens, Athens County, Ohio. He married Ursula, née Stalder in Ruegsau, in 1824.
The information obtained on this family comes from documents of civil status or archives, as well as the publication of Professor Philippe Henry of the University of Neuchâtel "A letter from America in 1837 - Notes on Emigration Neuchâtel at the beginning of the 19th century "(Neuchâtel Museum No 1/89), and as received from descendants living in the USA.
---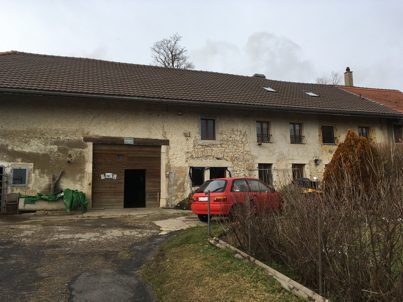 Family farm "Favarger" in Lignières. N. Junod - 2018.
---
I traveled to Ohio in 1995, accompanied by our cousins, Chuck and Laurie Junod, with whom I had the chance to visit the city of Athens, warmly welcomed by Mrs. Jo Prisley, Director of the Museum and of the Athens Historical Society.
An article was published, describing this visit.