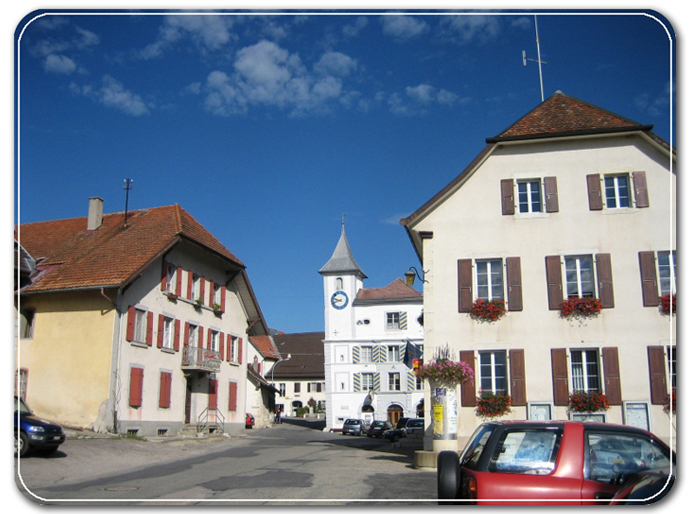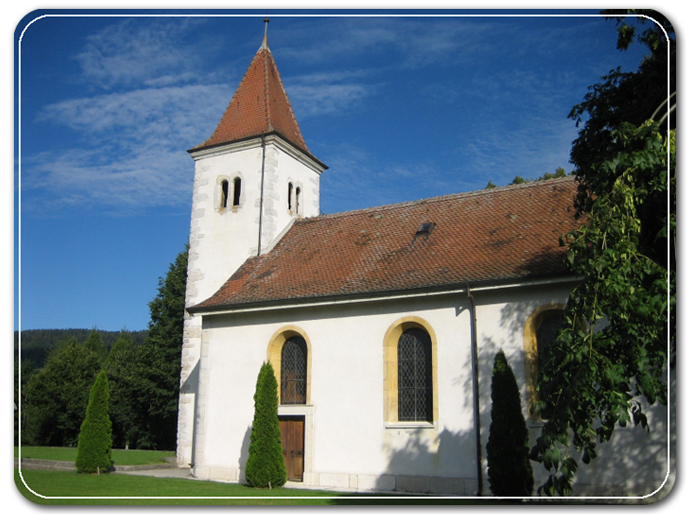 ---
(Lat. 47.08 (47°4') | Long 7.06 (7°3')
Origin of our branch of Junod, the History of Lignières - known by documents written since the twelfth century - is of particular interest, if we consider only the consequences of this village shared between the Counts of Neuchâtel and the Bishop of Basel and having a small border with the Canton of Bern.
The regular problems encountered by Lignières in relation to its territorial limits is one of the striking facts of the history of our village of origin.
Indeed, Lignières, was for a long time the border point between the states of the Bishops of Basel, Their Excellencies of Bern, as well as the Counts of Neuchâtel, which created many difficulties between Lignières and its neighbors, where the necessity to delimit the territory of Lignières by boundary stone, or "boines".
The appearance of writings on the franc-alleu (exemption of the right of mutation) with Lignières seems to date from the beginning of XVIth century, although we know that the "franc-alleu" of Lignières was not the only one in the Canton of Neuchâtel:
Until the 14th century, a good part of our territory was made of "franc-alleu", freehold lands that owed no royalties, the subjects being directly dependent on the king.
But the Counts of Neuchâtel acquired one after the other these "tax free zones" and rented them back to their former owners who then became tributary of the counts and compelled to pay all the royalties, land taxes, chores ...
I invite you to discover some passages of this History by selecting the various sub-menus of the heading "Lignières" - and discover other sites or pages related to our village.
Video of a drive through Lignières on a nice day of September 2010 :
---
Direct link to YouTube (better rendering).
A photo (1.9 Mb) of the bell "Léonie Joséphine" still in place (6/2018) in the bell tower of the restaurant "hôtel de commune". Manufactured in Morteau (France) by F. Humbert in 1871, 400 kilos / G sharp.