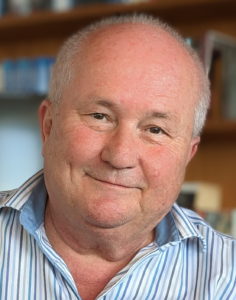 Nicolas André Junod "Nick" was born in Lausanne, Canton of Vaud, son of the late André and the late Josy, born Brüne. He lives in the Canton of Neuchâtel.
On the genealogical and historical front, Nick is a member and occasional supporter of:
Apple user since the early 1980's, Nick has always gathered genealogical data using the excellent software Reunion by Leister Productions (Mac, iPhone, iPad).
Scopes of research
Nick's research extends to bearers of the surname Junod from the Canton of Neuchâtel, especially those from Lignières, from the 13th century to present days. He later added all allied families of Lignières (NE), Bevaix (NE), Neuchatel, KS, USA, Athens, OH, USA and Indiana, USA as well as Australia and South Africa and, finally, anyone related to the previous by alliance.
Images and biographies of people but also Historical research represent thousands of pages and photos, a small sample of which is available on the web since November 1995.
Family
Nick is married to Johanna Kaiser, from Lohn, commune of Lohn-Ammannsegg Canton of Solothurn.
Johanna was born in Lohn, SO youngest daughter of the late Franz Kaiser and of Gritli, née Moser. (See here Johanna ancestry)
---
Nicolas Junod
ADN-Y Haplogr. E-PF4666 - mtADN Haplogr. H1n-T146C!
Link
---