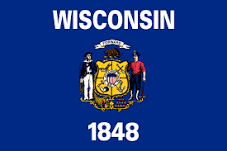 ---
The genealogical data are from the archives of Lignières and the State of Neuchâtel, supplemented by information received mainly from Rose (RKKD123@aol.com) and Anne Morton, Head, Research & Reference, Hudson's Bay Company Archives.
It seems that this family went to Wisconsin or perhaps Missouri  from Red River: I have yet to find the descendants of Charles Louis Junod and Marianne Sophie born Monnier to confirm it.
Genealogy data
Charles Louis JUNOD, born 8 February 1800 in Lignières, NE, married on 10 Mar 1821 in Dombresson, NE, Marianne Sophie, daughter of David Monnier from Dombresson, NE.
Emigration
From "Le Canada et les Suisses 1604-1974" by E. H. Bovay, page 196 #77

JUNOD, Charles Louis, age 22 (in 1822), from Lignieres, NE, Protestant, occupation vine grower, arrived 1821, departed 1823 approx.
Note : 1821, 5.5 Neuchatel, obtains a passport #277 for him and his wife, destination America.
From "Canadian Historical Review", Volume 22 (1941) page 46

JUNOT, Charles, 22, born Lignieres, Canton of Neufchatel, vine grower, character bad; wife, Sophie, 21, character fair; religion, Reformed Church.
From "Red River Settlement"

This is in a ledger which has an account for Charles Louis Janot. The last entry in the account is dated 9 July 1822. (HBCA, A.16/27, fo. 233d.)
From "Settlement" by William Kempt in 1822/23 and 1824

The name Junod or Janot does not appear in either index. (HBCA, E.6/10 & E.8/11)
From "Card index to the early church of England registers"

If a child had been born to Charles Louis and Sophie while they were here, as members of the Reformed Church they presumably would have had it baptized by the Church of England missionary. (The alternative was the Roman Catholic missionary).
Could not find the name Junod or Janot in either.
From "The logs of the Prince of Wales" pour 1822 et 1823

To see if they sailed back to Europe in one of those years. Their names did not appear in the passenger lists (HBCA, C.1/799-800).
Relevé par Alvin M. Josephy, Jr., "The Artist Was A Young Man: The Life Story Of Peter Rindisbacher" (Amon Carter Museum: Fort Worth, 1970, pp. 45-46)
It appears likely that the Junods were one of the 13 Swiss families who left Red River for Missouri in the spring of 1823.
There is an account of this in Alvin M. Josephy, Jr., "The Artist Was A Young Man": The Life Story Of Peter Rindisbacher (Amon Carter Museum: Fort Worth, 1970), pp. 45-46.
Unfortunately, Josephy names only four of the families - Monnier, Simon, Chetlain and Schirmer. Joseph gives as his source an article by Augustus L. Chetlain, "The Red River Colony", Harper's New Monthly Magazine, Vol. 58 (December 1878), pp. 47-55.
Research
Not having traced back the descendant  (and I am still of the opinion, based on some indications, that there are some alive today), I am of course very interested to receive leads. Please contact me.