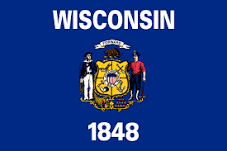 ---
Les données généalogiques sont celles disponibles aux archives de Lignières et l'Etat de Neuchâtel, complètées par des informations reçues essentiellement de Rose (RKKD123@aol.com) et de Anne Morton, Head, Research & Reference, Hudson's Bay Company Archives.
Les indications en ma possession semblent indiquer que cette famille s'est rendue dans le Wisonsin depuis Red River: reste à trouver les descendants de Charles Louis Junod & Marianne Sophie née Monnier afin de le confirmer.
Données généalogiques
Charles Louis JUNOD , né le 8 Feb 1800 à Lignières, NE, Charles Louis épouse à Lignières, NE le 10 Mar 1821 Marianne Sophie, fille de David Monnier de Dombresson, NE.
Données sur l'émigration
Tiré du livre "Le Canada et les Suisses 1604-1974" par E. H. Bovay, page 196 #77

JUNOD, Charles Louis, âgé de 22 ans (en 1822), de Lignieres (Neuchâtel, Suisse) Protestant, occupation "Vigneron ", arrivé en 1821, parti en 1823 env.
Remarque: 1821, 5.5 Neuchatel: obtient un passeport #277 pour lui et sa femme, destination: Amérique.
Tiré du livre "Canadian Historical Review", Volume 22 (1941) page 46

JUNOT, Charles, 22, né à Lignieres, Canton de Neufchatel, vigneron, caractère mauvais; épouse, Sophie, 21, caractère assez bon; religion, église réformée."
Tiré de "Red River Settlement"

Livre de comptes de Charles Louis dont la dernière entrée est datée du 9 Juillet 1822. (HBCA, A.16/27, fo. 233d.)
Tiré de "Settlement" made by William Kempt en 1822/23 et 1824

Le nom Junod ou Janot n'apparait pas dans les deux indexes. (HBCA, E.6/10 & E.8/11).
Tiré de "Card index to the early church of England registers"

Si un enfant était né de Charles Louis et Sophie lors de leur présence et comme membres de l'église réformée, ils auraient normalement baptisé ces enfants auprès de la mission de l'église anglicanne. (La seule alternative étant la mission de l'église catholique romaine).
Pas de trace de Junod ou Janot.
Tiré de "The logs of the Prince of Wales" pour 1822 et 1823

Afin de vérifier s'ils étaient retournés en Europe durant ces années. Leurs noms n'apparaissent pas sur la liste des passagers. (HBCA, C.1/799-800).
Relevé par Alvin M. Josephy, Jr., "The Artist Was A Young Man: The Life Story Of Peter Rindisbacher" (Amon Carter Museum: Fort Worth, 1970, pp. 45-46)
Il est possible que les Junod faisaient partie des 13 familles qui quittèrent le peuplement de Red River pour se rendre dans le Missouri au printemps de 1823.

Recherche
N'ayant pas réussi à joindre d'éventuels descendants de cette branche à Charles Louis, je suis bien sûr très intéressé à recevoir des informations supplémentaires ou une proposition d'aide raisonable. Merci de me contacter.